California Youth Tobacco and E-Cigarette Use Continues to Decline
In fact, according to the California Healthy Kids Survey (CHKS), by 2021, only 1 percent of 7th and 9th graders and 2 percent of 11th graders report current tobacco use, defined as one or more days of smoking in the 30 days prior to the survey.
In addition, since 2015, combustible cigarette use has declined by 50% among 7th graders, 75% among 9th graders, and 71.4% among 11th graders. In fact, combustible cigarette use in 2021 is at its lowest level on record.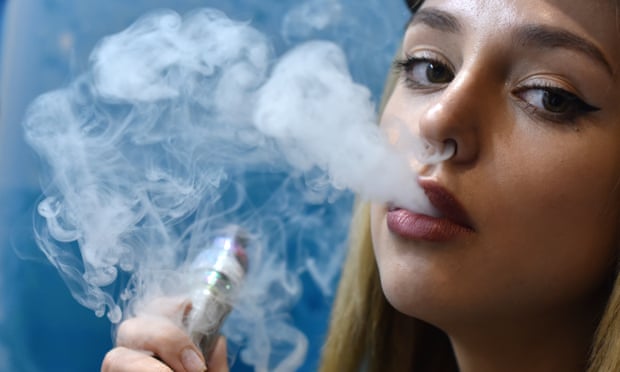 Current vapor product use has also declined significantly. According to the CHKS, 2015 was the peak year for e-cigarette use among California youth, with 7% of 7th graders, 13% of 9th graders, and 14% of 11th graders reporting having used an e-cigarette product in the previous 30 days to the survey.
In 2021, only 2% of 7th graders, 6% of 9th graders, and 10% of 11th graders reported current e-cigarette use. Since 2015, e-cigarette use has decreased by 71% for 7th graders, 53.8% for 9th graders, and 28.6% for 11th graders.
The results are welcome, as voters will decide in November whether the Golden State will ban retail sales of flavored tobacco and vapor products, including menthol cigarettes.
Policymakers should be wary of such bans, as California's local flavor bans have had a limited impact on e-cigarette use, but are worryingly associated with increased use of combustible cigarettes among youth.
For example, San Francisco began implementing a ban on flavored tobacco and vapor products in July 2018.
According to CHKS data, in the 2015-2017 and 2017-2019 surveys, there was a 19.4% decrease in ever use of e-cigarettes among 9th and 11th graders, but only an 8.3% decrease in combustibles use. In addition, current smoking increased by 20% and current e-cigarette smoking increased by 133.3%.
Interestingly, in the 2017-2019 and 2019-2021 surveys, there was a 52% increase in the number of people who had used vapor products and a 66.7% decrease in current vaping.
This finding is similar to data from the Centers for Disease Control and Prevention Youth Risk Behavior Survey, which found that among all San Francisco high school students, there was an 11.4 percent increase in the number of people who had ever used cigarettes between 2017 and 2019, and an increase in current cigarette use. 38.9 percent.
California voters should be wary of flavor bans. As the state youth survey suggests, bans on flavored tobacco and vapor products are unlikely to reduce youth e-cigarette use, and a statewide ban could lead to more youth using more harmful combustible cigarettes.